Legendary Swedish medium format camera maker Hasselblad have announced the H6D-400C Multi-Shot – a new medium format camera capable of 400 megapixel 16bit stills that will take about 2.4GB of space on your hard drive. Ouch. Not to be outdone on the stills front, the H6D-400c MS also features 4K raw video and 1080 raw in the proprietary Hasselblad format onto CFast 2.0 cards, very much like the H6D-100c which was the DSLR in the world to feature 4K raw video recording. The new monstrous H6D-400c Multi-Shot comes equipped with a 100 megapixel medium format CMOS sensor that measures at 11,600 x 8,700 pixels and/or 53.4 x 40mm. The Multi-Shot part of the name is where things get really interesting; Hasselblad use their own "pixel-shift" or "sensor shift" technology to get a gigantic 400 Megapixel image out of a 100 MP sensor.
A feature that normally only works with static objects, "pixel-shift" (most manufacturers have their own name for it) is something cameras like the Sony A7R III feature, but in the case of the H6D-400C MS, Hasselblad is moving the sensor very accurately by 1 or 1⁄2 a pixel at a time with a precision piezo actuator, enabling the camera to capture more colour information and data than in a single-shot capture, instead of sensor stabilization that moves the sensor around as in the case of the Sony.
Then, the images are stacked in Phocus, Hasselblad's dedicated desktop software solution, to produce a single finished file with staggering amounts of detail and colour information. According to Hasselbald, Multi-Shot capture does require tethering to a host computer, static subject, and controlled studio environment.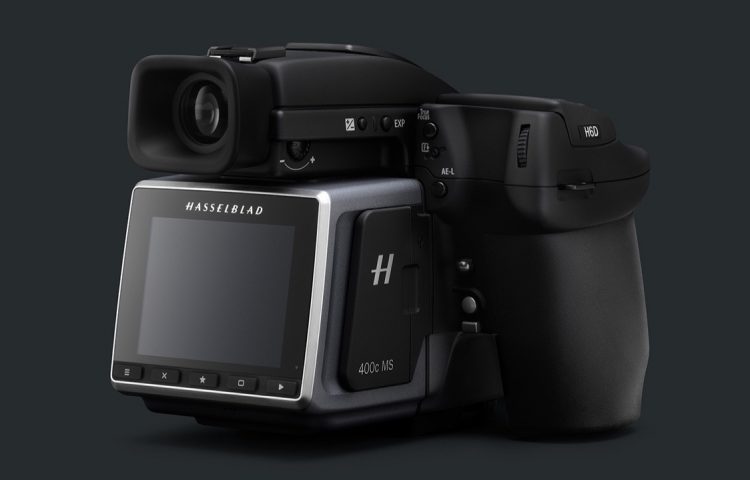 Aimed at the field of art reproduction and cultural heritage for the documentation of paintings, sculptures, and artwork, where resolution and colour reproduction are key, the H6D-400C MS captures real RGB data for each pixel in either a 100MP image size (4-shot Multi mode) or 400MP in the 6-shot Multi-mode for maximum resolution and moire-free images.
H6D-400C Multi-Shot Highlights
100 Megapixel CMOS Sensor (53.4 x 40.0mm)
Multi-Shot Capture with 400MP max stills images
15-Stop Dynamic Range (stills)
16-Bit Color Depth/3FR Raw File Format
UHD 4K/1080p Raw Video at 25fps
3.0″ 920k-Dot Touchscreen LCD Monitor
Dual CFast and SD Memory Card Slots
Built-In Wi-Fi, USB 3.0 Type-C
Available:
Price:
Hasselblad H6D-400C MS Quick Specs
Sensor Type:
CMOS, 100 megapixels (11600 × 8700 pixels, 4.6 × 4.6 µm)
Sensor Dimensions:
Image Size:
Stills: RAW 3FR capture
Single-shot (100MP): 211MB. TIFF 8 bit: 300MB.
4-shot (100MP): 650MB. TIFF 8 bit: 300MB.
6-shot (400MP): 925MB. TIFF 8 bit: 1.2GB. TIFF 16 bit: 2.4GB.
Video: HD (1920 x 1080p), UHD (3840 x 2160p)
File Format:
Stills: Hasselblad 3FR, JPEG (12.5 MPixel)
Video: Hasselblad RAW (UHD, 25 fps), H.264 Compressed (HD, 25 fps)
Shooting Mode Stills:
Single shot, 4-shot and 6-shot, Video
Colour Definition:
16 bit; Dynamic range approx. 15 stops
ISO Speed Range:
ISO: 64, 100, 200, 400, 800, 1600, 3200, 6400, 12800
Storage Options:
CFast card, SD card (UHS-I) or tethered to Mac or PC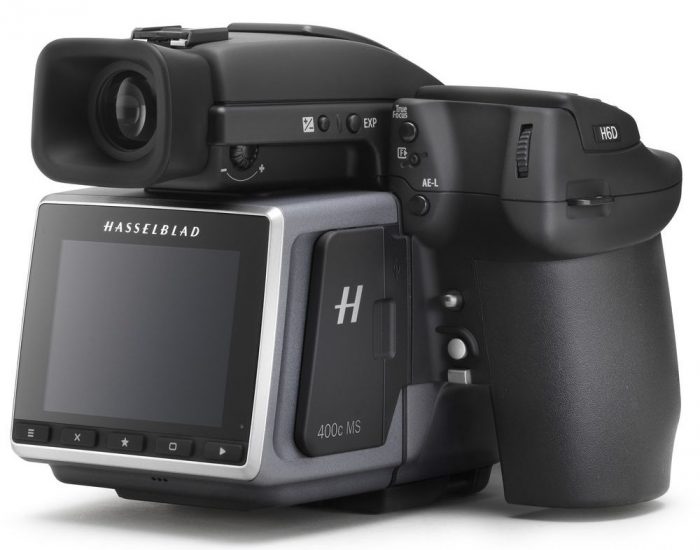 Pre-orders for the new Hasselblad H6D-400c MS started on the 16th January, and the camera has been scheduled to ship in March 2018 and carries a hefty price tag of €40,000, which is about $48,000 (pre-order at B&H) and £36,250 respectively excl. VAT. At the end of the day, I will not expect any different from a top-end product aiming at the high-end pro photography market.
For those of you photographers and video peeps out there who can't stomach the price tag (there's very few who could), you can hire the H6D-400C MS through your local Hasselblad sales rep for about €400 for 1 to 3 days, which gets cheaper for longer rental periods.
[themify_layout_part id=2226]